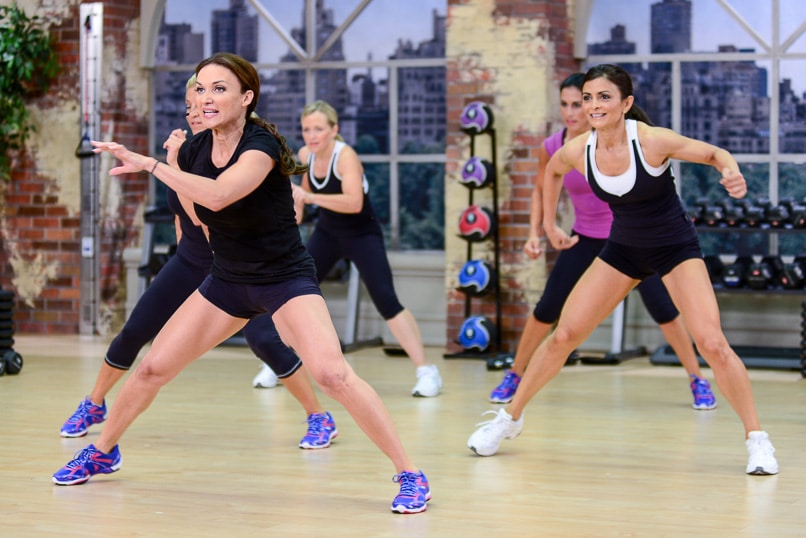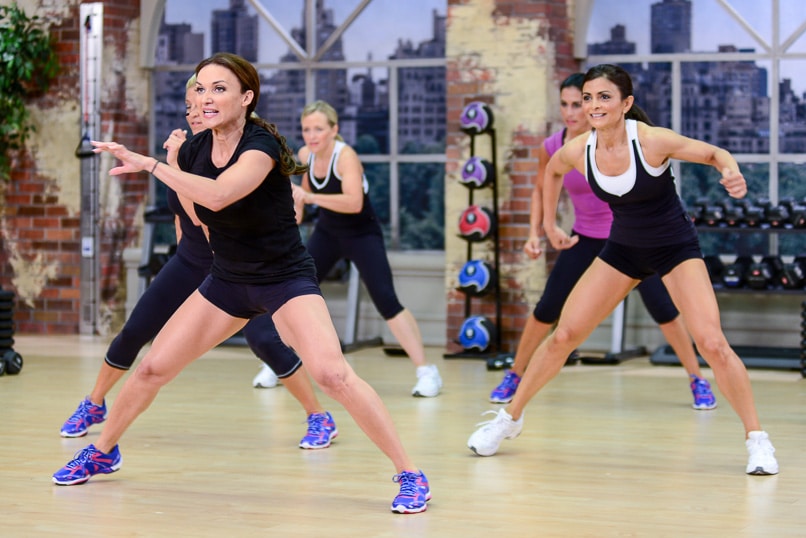 About a decade ago we were one of the first companies to produce a fitness DVD. Not long after releasing our first DVD, we started experimenting with and adding premixes to most of our discs.
We like our workouts we release to home exercisers to be as similar as possible to  the same Cathe workouts our gym members enjoy every week and premixes allow us to do just that. When Cathe teaches a live class it is not scripted and no two classes are exactly the same. Instead, each live class she teaches will have some things that might be similar to the previous class, while other things will be different.
Premixes let us take the same base workout and make changes to it by adding or eliminating different elements. Thus, instead of just getting one workout from us when you buy one of our DVDs, you're actually getting many workouts and this helps to prevent boredom and keep you motivated week after week. Our new X10 workout is a great example of  how one DVD, when combined with premixes, is really 17 different workouts.
Our new X10 workouts were designed from the ground up with premixes in mind. This means that each X10 premix will look almost as good as edited video, and in most cases you will not be able to tell the difference. Most of the 5 regular X10 workouts come in around 25 minutes with one coming in a little longer at around 29 minutes.
The twelve X10 premixes range from about 36 1/2 mins to slightly over 77 mins. This means you can select a variety of X10 workouts to fit the time, schedule and intensity level you're looking for. It also means that as your fitness level improves, you have the option of selecting a longer premix so that you can continue to challenge your body in new ways.  Combined with a rockin' sound track, X10 gives you more options and more value for your money than other exercise DVDs.
Here is What you Get on Just One DVD:
Five Main X10 Workouts (about 25 mins each including warm up and stretch):
X10 – Step
X10 – Low Impact
X10 – Hi/Lo
X10 – Cardio Blast
X10 – Fat Burning Circuit
Chapters:
Warm Up
X10 – Step
X10 – Low Impact
X10 – Hi/Lo
X10 – Cardio Blast
X10 – Fat Burning Circuit
Stretch
Premixes ( premix title refers to length of workout in minutes):
X37: (Warm Up + Cardio Blast  + Hi/Lo + stretch ) – 37 23
X38: (Warm Up + Low Impact  +Step + stretch ) – 37 30
X41: (Warm Up + Low Impact  + Fat Burning Circuit + stretch ) – 40 34
X42: (Warm Up + Hi/Lo  + Fat Burning Circuit + stretch ) – 41  37
X49: (Warm Up + Step  + Low Impact + Cardio Blast + stretch ) – 48 50
X51: (Warm Up + Low Impact + Cardio Blast + Fat Burning Circuit  + stretch ) – 51 59
X52: (Warm Up + Hi/Lo + Cardio Blast + Fat Burning Circuit  + stretch ) – 52 59
X53: (Warm Up + Step  + Low Impact + Fat Burning Circuit + stretch ) – 53 04
X62: (Warm Up + Step + Low Impact  + Hi/Lo + Cardio Blast + stretch ) – 61 35
X65: (Warm Up + Low Impact  + Hi/Lo + Cardio Blast + Fat Burning Circuit  + stretch ) – 64 44
X77: (Warm Up + Step + Low Impact  + Hi/Lo + Cardio Blast + Fat Burning Circuit  + stretch ) -77 16
Double Low Impact: (Warm Up + Low Impact + Low Impact + stretch ) – 36 37
* You can learn more about our new soon to be released workouts at: | Click Here |