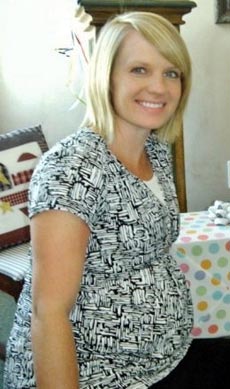 I have been working out with Cathe for several years now. With Cathe and my high school aerobics teacher they both got me into loving fitness and health so much that I wanted to do it for my own job.
I now just received my Bachelor's Degree in Exercise Science and have been certified as a Personal Trainer for the past couple of years. I was working at a gym for a short while and then I got pregnant and decided that I was just going to focus on school and then being a mom at home once I had my baby girl.
I had learned so much from my schooling and certification and was trying to figure out just how to implement it at home…I wanted to focus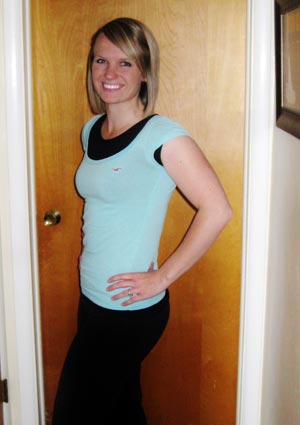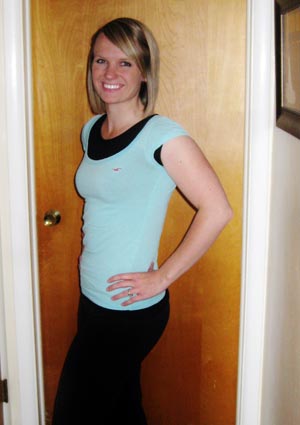 on muscle endurance, then move to hypertrophy, and then strength to stay in shape just like I had learned from the books. I felt like I had a lot of great knowledge but that I did not know quite how I was suppose to apply it, especially in my own home.
So when I heard about STS I was SOOO excited! Especially after seeing the different mesocycles, Muscle Endurance, Hypertrophy, and Strength and having it be a pure weight training program. This is exactly what I had in mind, and of course I could count on Cathe to make it happen. I kept showing it to my husband online saying, "Honey, isn't this the coolest thing ever, I HAVE to have it!"
Now that I have it and have done the whole STS program, I was ready to start it all over again just 2 weeks later. It is the best workout DVD investment that I have ever had, especially for me, who wanted/needed to weight train at home! You will never regret having it, it really is just like having Cathe as your trainer in your own home…which all of us want! I truly feel like this is the workout program that really will get me to look the way I want to look…strong, toned, and healthy before, during, and after having all of my children and keeping me home with them!
Thanks Cathe for using the science and bringing it into the home!