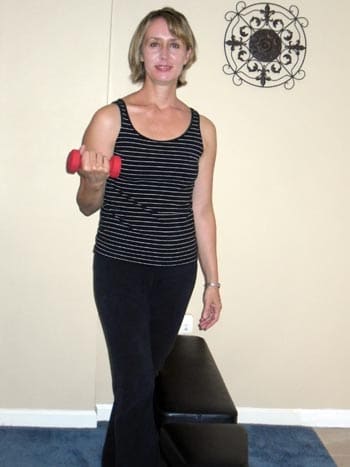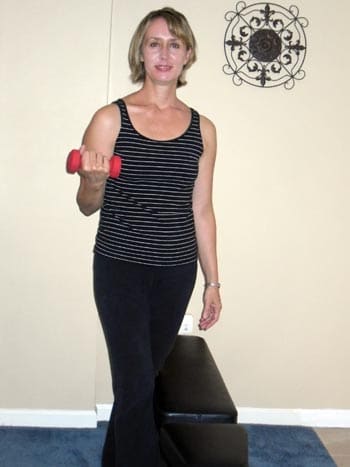 In November of last year, I began noticing pain in my elbow. Unfortunately the pain grew and eventually I was diagnosed with tennis elbow. My doctor recommended rest and avoiding any activity that would irritate it. This was very discouraging as I would have to stop doing weight-bearing exercises. I really enjoy working out and I thought I would have to stop all together. For a few weeks, I did no type of exercise and was feeling very discouraged. Not exercising made me feel more tired and sluggish. Soon after, I realized I needed to find a type of exercise that I enjoy and would be able to do with my elbow injury.
That's when I found Cathe. I ordered my first DVD, Butts and Guts, since it did not require upper body use. When I first tried this workout I was shocked. It was hard and challenging, but in a good way. I loved it. After mastering Butts and Guts, I went back for more. I ordered several other Cathe DVD's including Low Max and Turbo Barre. In just a few short weeks, I became a dedicated Cathlete.
Cathe has helped me to stay fit and allowed me to work out even with an injury where I wasn't sure if I would be able to workout at all. I have now taken my fitness up a notch and have become stronger than I ever imagined I would without lifting weights.
My tennis elbow has now healed and I am slowly adding in weights to my Cathe workouts. I also recently turned 50 and feel in better shape now than I did when I was 40. I hope to be in better shape at age 60 than I am now with the help of Cathe's exercise DVDs. I can't wait to keep exploring other Cathe DVD's and improve not only my health, but my life. Thanks Cathe!!