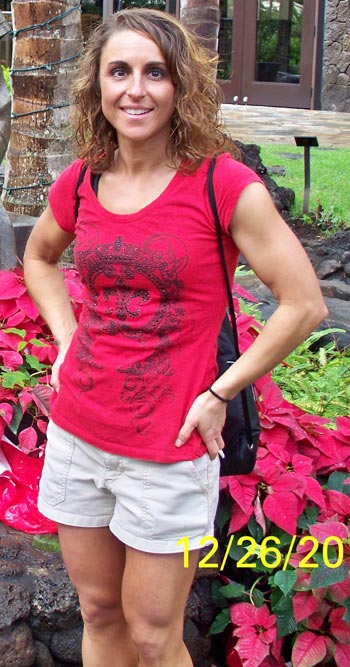 I started working out using DVDs that were out there and featured other instructors but was not seeing the results that I really wanted, which was to be very toned. I searched the internet for instructors and read reviews that were posted by other people and when I did this I was constantly coming across the same comments and posts by people, they all swore by Cathe's workouts, saying that they were the best out there and that nothing compared to them.
Because of these reviews I decided to purchase a few of them and give them a try. I still remember what my first ones were, Timesaver, the Muscle Endurance / Bootcamp combo and the Kick, Punch, Crunch / Legs and Glutes combo. The Bootcamp one was the first one I tried, and low and behold I was surprise at how much it kicked by butt! I had thought at that time that I was in decent shape, boy was I mistaken. Needless to say I had to try the other ones to see if I felt the same, and I su re did.
Since I thought these were such great workouts I had to purchase more. And as of now I have the complete collection, minus one or two of them. I started noticing an improvement in my tone and physique within a couple of months and that is what has kept me continually working out with her programs. By incorporating a very healthy eating plan I was able to shed the last 10 punds of weight that I had been wanting to lose. And I have received numerous comments on my upper body.
Whenever someone asks me how I did it, I happily tell them about the Cathe DVDs and am more than willing to talk about them in great detail and give them my opinions. I have had some of these people come back and say how great they thought they were too. I look forward to all of the new programs that come out and am anxiously awaiting the newest one. Can't wait to get started!