This is a success story with 2 parts..
Part one:
I am writing this to share what exercise does for me emotionally and the incredible release that happens…
I am almost 54 years old (2-13 -1960) and feel like I have lived many lives…I come from a world of depression, therapists,illegal drugs, alcohol, and cigarettes…From not eating for days into weeks so my stomach would not bulge ( I am 5 foot 4 inches and was 94 pounds) to years later weighing 204 pounds..and then there was failed suicides to extreme religion..it was all there..I was crying out for help and was trapped by the torture of my mind and trying to find peace and to be set free..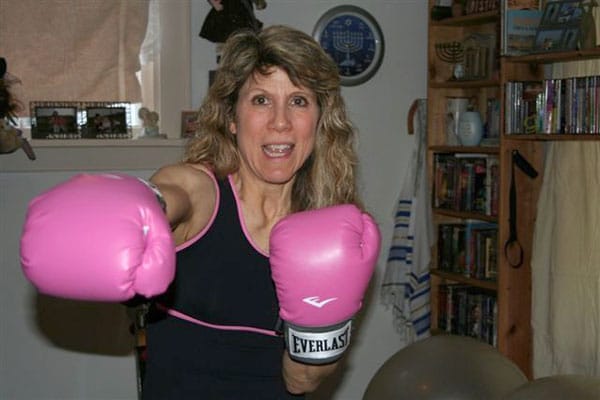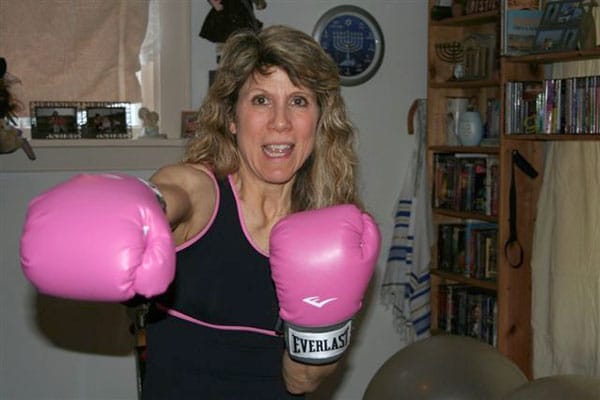 Depression was a way of life for me.. However in the midst of what was trying to rob me of my life, there was someone who was crying out to be set free, and she was the part of me that loved life and was fighting to survive..there were times life could be fun, beautiful and full of goodness but then I would crash..and fall…but I could hear myself crying out "I want to live" so "fight" do not let the life you love/ hate destroy you!!
I was in a drug rehab hospital when I found out I was pregnant at age 18…was married and still am (35 years)but the road in which my husband traveled with me was very rocky and many times almost ended up in divorce..
Cigarettes was the hardest thing for me to give up..I struggled so much with that horrible habit..I would quit for months and even years but I would fall back into a depression start smoking and again I would classify myself as either a failure or a bad person…I could not overcome..
It was two very important factors that have helped me…I found strength from the Lord and exercise…the two have to work together to keep my body soul and spirit in unison..
I first saw Cathe on fit t.v. 6 years ago and It was love at first sight..she was who I was looking for…I was already exercising with my husband and by myself…I was learning more and more about healthy eating but was searching for more guidance,and there she was..all smiles and going 100 miles an hour..she was going to be my Trainer and I knew she would steer me in the right direction…
Now to the release..it is the endorphin release that beats any high that I have experienced..it is clean and it is healthy and it is awesome…running is when I first experienced it..I felt like I could move mountains and I was…I was releasing…this happens to me all the time now…Cathe it is your workouts that bring me such release..In hard strikes you say " get those aggressions out" but it is so true..I can be laughing and jumping with you one minuet and then start to cry…..especially if something is bothering me before I start to exercise..the release happens once I get in the moment..it is so awesome…and of course there is ALWAYS the YAHOOS and the excitement that comes with the release!!
I also am amazed at how healthy I look and how healthy I eat..it all works together..to be healthy you have to think healthy…once you think healthy you become healthy..so the mind plays a huge part in you being healthy and the mind gets healthy when you take care of your body soul and spirit!!
Cathe you have become an important part of my life and I thank you for who you are..
I love, love to workout…..I also try to run on the days that I have time…I do not consider my runs to be a workout just a passion..all workouts are like that but when I run it is just me my legs and that awesome endorphin release.. Not to mention the cleaning out of my lungs..
I cannot I say I do not have my bad days because I do.. But I have clean healthy ways to release.. I love life and will not let it be taken away from me.. Cathe you say that life is a gift.. It is and I thank God that he intervened the many times I tried to end it..
Thank you Cathe for what you have given to me and countless others.. You are using your gift of life to help others..
So in closing part one I would like to say " Get those aggressions out"!
Part 2
I also wanted to share how I was so blessed with a very supportive husband who is my workout partner in all areas of my life and 2 beautiful daughters and that equaled 5 grandchildren!! How awesome is that!!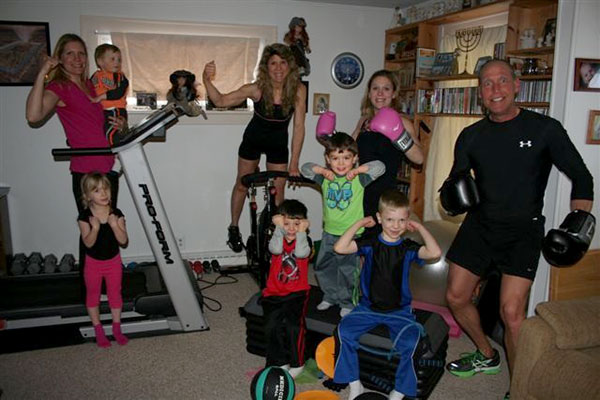 My one daughter. Jenna needs me to watch her two boys as she works.. I tell you Cathe you have competition as running after two toddler boys that are a year apart is very challenging.. especially after a workout with you!!
Both my daughters saw the change and enthusiasm in me and wanted to be a Cathlete as well.. Actually it was my eldest daughter who bought me my first Cathe DVD.. Butts and Gutts!! OUCH!!!
I would borrow out my dvd's as I was building up a wonderful collection but also thought they should have their own so I helped them build up a collection as well..
We are a Cathlete family.. Me, my husband Greg, my daughter Heather with her 3 children (2boys and 1girl), and Jenna with her 2 boys..
Cathe you are an awesome influence on a our lives and both my daughters look awesome!!
They both have used your dvd's to help them loose baby weight..
They both give what they have time to give in chasing children, working and being the best they can be in fitness!!
We all say "Thank you Cathe"!
Love,
A Cathlete Family! ☺️