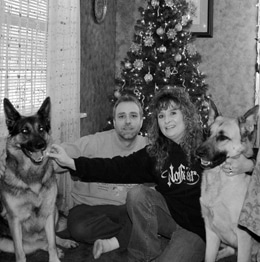 After some prodding from my dear husband and fit friends, I decided to give this success story process a try.
I have struggled with my weight since childhood. I am not quite sure why, but I don't spend a lot of time trying to figure that out. Most of my family is either obese or diabetic or both. Over the years, I have resisted falling into these horrible health traps because I have intimately been aware of what damage they cause to the body. I have been fairly successful, but I have always struggled with body image.
Although I have never been considered obese, I have never been fully satisfied with my shape.
In my late teens and early twenties, I served in the United States Navy. I became interested in video workouts when I realized that the gym was not for me and running had become boring. I absolutely fell in love with step training. I could not get enough. I started out with Reebok and Gin Miller. One day a catalog came in the mail, and BOOOM!!!!! There was Cathe Friedrich. She had a workout…Get Ready for Your Wedding. I was intrigued. I was getting married in the spring and wanted to look good for my special day. I remember that first workout like it was yesterday. Cathe's bubbly personality and great instruction was just what I needed. I was instantly hooked. Over the years, I have collected EVERY workout video and DVD she ever produced.
Fast forward to present day….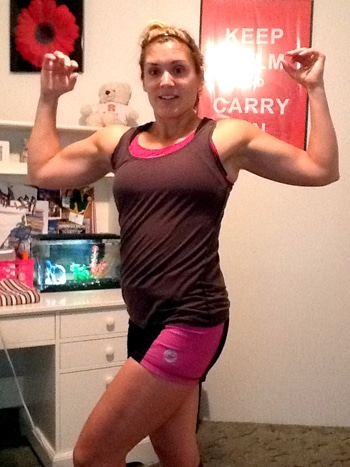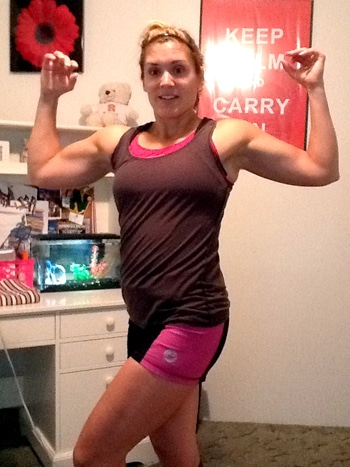 Although I have had struggles, injuries and life issues along the way, Cathe has always been there for me. In January 2013, I was desperately trying to recover from a severe case of bronchitis brought on by the flu. I had been sick for months and had refused medical care. After much pleading from my dear husband, I finally went to the doctor. I stepped on the scales at the doctor's office and nearly fainted! I had not been very consistent with my exercise routine for a few years and boy, did it show! I had NEVER weighed that much. Reality slapped me upside the head. I had a BIG decision to make.
I returned from the doctor's office with a myriad of medication and a huge frown. Over the years, I had let my body down and I was horrified. Later that day, XTRAIN showed up in the mail. I decided that enough was enough and that I was going to conquer this beast.
I logged into the Workout Manager and was again surprised that I had not recorded anything since 2009. I immediately downloaded the XTRAIN 90 day Undulating Rotation and that was that. I have worked out 6 days a week ever since. I also cut out many calories by resisting sugar, no matter what. No more coffee creamer…no more junk…ENOUGH was ENOUGH! I also joined a Monthly Challenge Group in Facebook. My fit friends have helped me to remain accountable and on the right track. My husband's loving support has also propped me up. All of these small changes have changed my life. I have completely stopped making excuses. My workouts are now daily appointments. I don't miss appointments…never have and never will.
So after 25 pounds of weight loss since January, what have I learned?
• You are never too old to make changes.
• You are stronger than you know.
• Strong is the new skinny.
• Love and support from family and friends is important.
• You are the master of your domain.
• The journey is all yours.
• And finally, although you may stumble and fall along the way, NEVER give up!
I wanted to make sure to thank my favorite trainer, Cathe. You have been an inspiration for me since 1993. You have encouraged me, strengthened me and given me the tools I needed to go forward on my fitness journey. I hope you know that I am proud to be a Cathlete.
Although I don't believe that my story is inspirational, I do hope that my story will let the reader know that I am not unique…I am just like you. I struggle each day just like everybody. I choose to never give up.
Thanks for reading!
Melissa