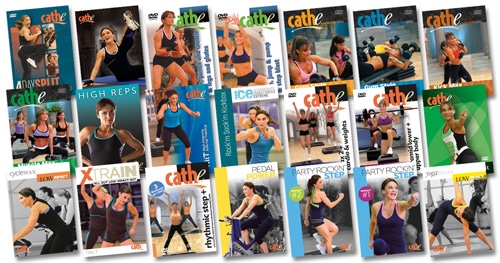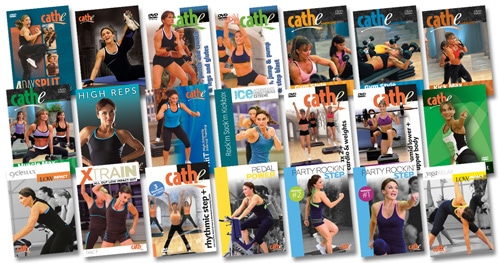 Hi Everyone!   This month is a nice mix of various exercise workouts to shock your metabolism and keep your body on its A game.  For maximum results make healthy food choices & get proper water and sleep.  Have a great Labor Day Weekend!
OnDemand QuickSelect ™ 
Note: If you're an OnDemand subscriber make sure you're logged into your account and then just click on the links below to instantly launch and view your video.
WEEK ONE
Monday… Party Rockin Step #1
Tuesday…Pyramid Upper Body
Wednesday…Pedal Power or any other 50 min. solid cardio of choice
Thursday….Step Jump and Pump
Friday..Rock'm Sock'm
Saturday… Pyramid Lower Body
Sunday….off
WEEK TWO
Monday… Rhythmic Step
Tuesday…Low Impact Circuit
Wednesday…Hiit: Double Wave Pyramid plus Ab Circuits: no equipment abs
Thursday…Kick Punch & Crunch
Friday…Muscle Max
Saturday… Off
Sunday….High Reps
WEEK THREE
Monday… Party Rockin Step #2
Tuesday…Gym Style Back, Shoulders, & Biceps
Wednesday…IMAX 2
Thursday…Gym Style Chest and Triceps
Friday…All Out Low Impact Hiit
Saturday… Kick Max plus Ab Circuits: Pilates based abs
Sunday…Off
WEEK FOUR
Monday…4 Day Split Higher Intensity Step
Tuesday… 4 Day Split Kick Box
Wednesday… 4 Day Split Bootcamp
Thursday…Cycle Max or any other 50 min. solid cardio of choice Plus Ab Circuits: Yoga based abs
Friday…4 Day Split: Lower Intensity Step
Saturday… Yoga Relax
Sunday…Off