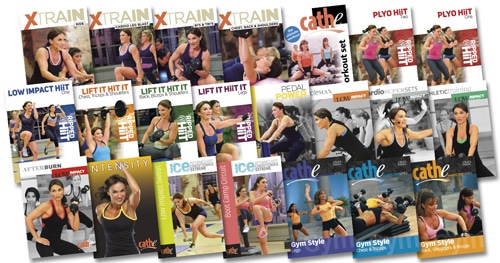 Hi Everyone!   Enjoy a mix of weight training from all the series.   Some are longer, some are shorter  and lots of cardio variety.   Try to stay focused this month as you know next month will be full of holiday distractions.  Enjoy!
OnDemand QuickSelect ™ 
Note: If you're an OnDemand subscriber make sure you're logged into your account and then just click on the links below to instantly launch and view your video.
Week 1
M: Bootcamp (original)
W: CycleMax (or cardio of choice)
F:  Xtrain Chest Back Shoulders
S:  OFF
Week 2
M: ICE Bootcamp
T:  Lift it Hit it Back, Biceps, Shoulders
W: Ride (or cardio of choice)
F:  Lift it Hit it Chest, Triceps, Shoulders
S: OFF
Week 3
M: Afterburn
T:  Slow & Heavy Biceps and Triceps
W: Pedal Power (or cardio of choice)
T:  Slow & Heavy Legs & Shoulders
F:  Slow & Heavy Chest and Back
S: OFF
Week 4
T: Gym Style Back, Shoulders and Biceps
F: Gym Style Chest and Triceps
S: OFF