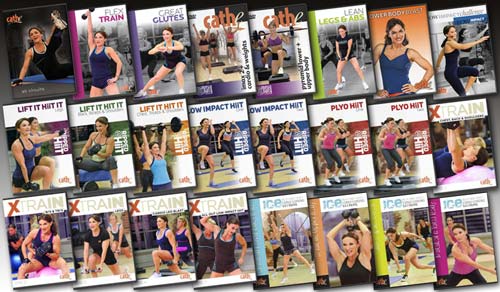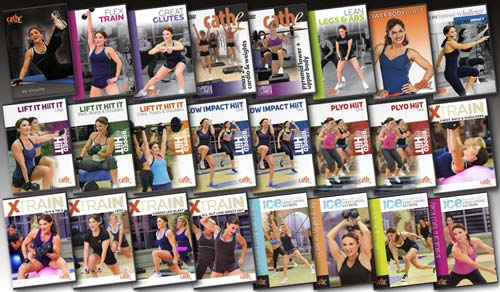 Hi Everyone!  This month is all about fat loss, cross training and muscle shaping.  Lots of hiit training mixed with muscle strength and endurance workouts from our popular (series) favorites!  Eat well, sleep well, drink water and enjoy the fat melting benefits!
OnDemand QuickSelect ™ 
Note: If you're an OnDemand subscriber make sure you're logged into your account and then just click on the links below to instantly launch and view your video.
WEEK ONE
Mon …ICE Low Impact Sweat
Tue……Lift It Hit It: Back/Biceps/Shoulders
Thurs… Lift It Hit It: Chest/Triceps/Shoulders
Fri…….RWH Plyo Hiit One…Plus Ab Circuits Yoga Based Abs
Sat ……Xtrain Legs
Sun……OFF
WEEK TWO
Mon …RWH Low Impact Hit One Plus Ab Circuits Weights and Plates
Tue…… Pyramid Lower Body
Wed…. ICE Chiseled Lower Body
Thurs…Pyramid Upper Body
Fri…….Imax Two
Sat ……Flex Train
Sun……OFF
WEEK THREE
Mon …XTrain All Out Low Impact Hiit
Tue……Xtrain Chest Back Shoulders
Wed…. Lower Body Blast
Thurs…Xtrain Bi's Tri's
Fri…….RWH Plyo Hiit Two plus Ab Circuits No Equipment Abs
Sat ……Great Glutes
Sun……OFF
WEEK FOUR
Thurs…ICE Metabolic Total Body
Fri…….RWH Low Impact Hiit Two plus Ab Circuits Pilates Based Abs
Sat ……Lean Legs and Abs
Sun……OFF