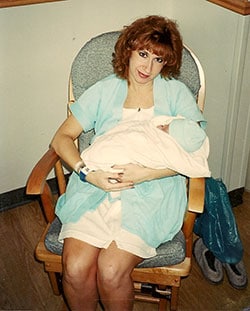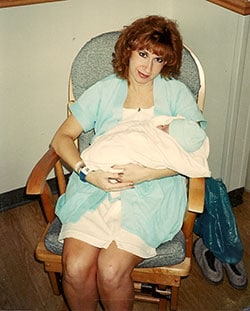 I have been exercising with Cathe Videos for over 15 years. They helped me get back into shape after my two pregnancies. What I did not realize for many years was that regular exercising was also helping me manage my auto immune diseases.
After my second daughter was born when I was forty years old, I was diagnosed with Ankylosing Spondylitis and Rheumatoid Arthritis. These are debilitating diseases that cause chronic pain and fatigue and for which there is no cure. My symptoms were so excruciating, it felt as though my body was turning to stone. The treatments for these diseases have some horrible side effects, including weight gain.
I credit exercising, especially strength and flexibility training, with helping keep me mobile, fit and strong. Cathe offers a wonderful selection and variety of workouts, so I can choose the appropriate exercise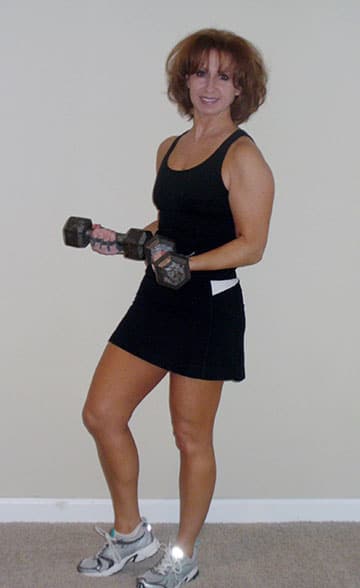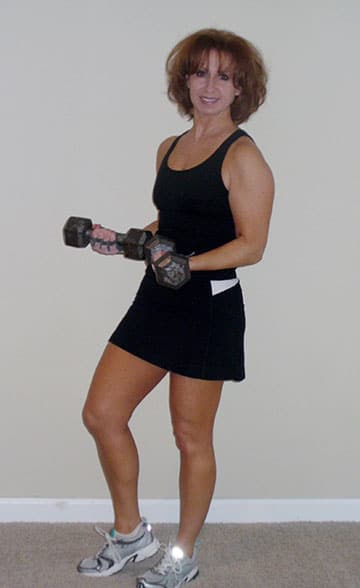 routine based upon how I am feeling on any given day. Some days I need to choose a low-impact workout and it is great to have many options to choose from and know that I am still going to get an effective workout. I love that her strength-training is so balanced and does not neglect the back–an area of critical importance in my disease management. Some of Cathe's newer series, such as the Low Impact and the Xtrain, include such a variety and the bonus/mix & match options give an endless selection, making it easy to customize the workouts depending on daily need. I also love the effectiveness and time-saving value of the workouts that incorporate HiiT. I commute to my full-time teaching job (high school English) and I have two middle school children and a preschooler to keep up with. Needless to say, my daily schedule is very full, so I appreciate the convenience that workout videos provide–I can workout when I want for as long as I want. Recently, I started following the monthly rotations that Cathe provides on the cathe.com website–another great resource that allows me to save time while feeling confident that I am getting a sound fitness routine.
No doubt about it, Cathe Friedrich is my favorite instructor. Exercising is a necessary part of my life; thanks, Cathe for making it so easy to incorporate and maintain!
*Help us build our community by submitting your success story today. Your motivational story can help to inspire others and we would love to hear about and post your success story so that it may be shared with others.
Your story can be about weight loss, strength gains, mental health or any accomplishment that Cathe and her workouts have helped you to achieve. Not only do we want to hear about your successes, but also your challenges and struggles that you had to overcome and/or may still be working on.
If your submission is selected for our "Success Story" spotlight on the Cathe.com home page you will also receive a $100 gift certificate that also may be used at www.shop.cathe.com (presale items excluded). | Submit Your Success Story |