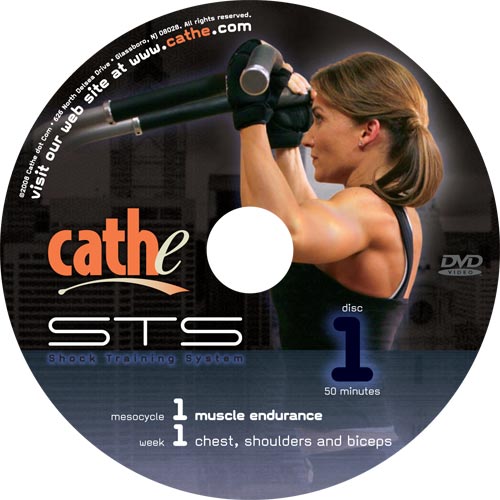 Paige Waehner at About.com in a recent video review says that "Cathe's STS program is one of the most comprehensive, and most impressive, workout series available" and that "There truly is nothing like this (STS) out there". To read Paige's complete review at About.com – Click Here
You can also read reviews from our customers in our Forums in a thread call "Tell us about your STS results!" as the first wave of Catheites to complete the STS program are starting to report their truly amazing results. If you haven't already reported your success story we hope you will do so by adding your comments to the "Tell us about your STS results!"   thread. It really does make our day to hear about everyone's success stories.
Congratulations to everyone who has completed the STS program so far. You have lifted weights in STS that are far heavier than the weights in any other workout video and you have conquered one of the toughest workout series on video.