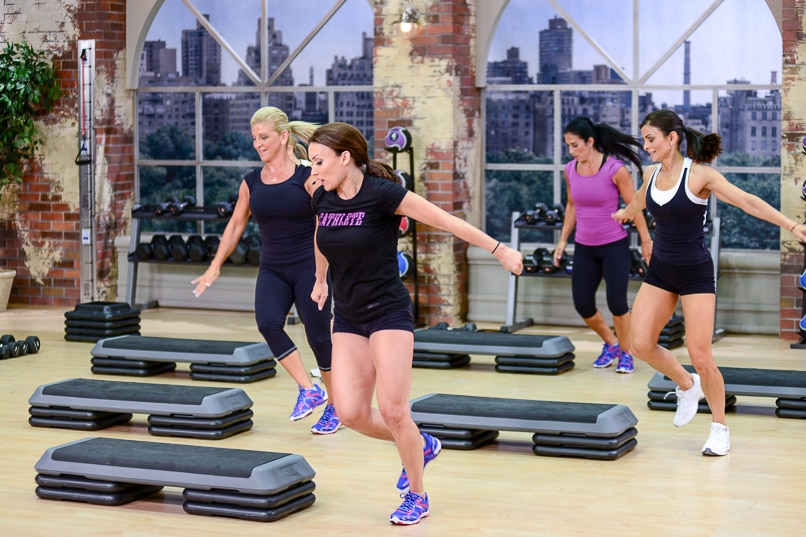 Cathe's new X10 workout really is much more than what you may think at first glance.
X10 will contain five 10 minute workouts, but this does not include the warm-up, cool down or stretch. With everything included each of the 5 workouts will probably come in around 20 to 25 minutes each. But you don't just get five X10 workouts. Because of our premixes you will also get several X20, X30, X40 and X50 workouts. So you will have over a dozen high intensity interval workouts that you will be able to do just from this one DVD that will retail for only $22.97. If you Pre-Order now it's even less.
X10 will also feature custom rockin music that will motivate you to give each workout your all. As always, we don't recommend doing high intensity interval training more than 3 times each week and we suggest mixing steady state or other types of workouts with your high intensity workouts to avoid an injury.
Filming is now been completed on our 8 new DVDs and this means our current presale prices will be ending soon. The good news is you can still save over 50% if you pre-order on or before 8-6-2013. Once the new DVDs are released we will no longer offer a discount bundle for these new workouts, so act now!
*We just finished filming eight new DVDs, and this means our current presale prices will be ending soon! You can still save over 50% if you pre-order any of our DVDs by August 6. Act now: Once the new DVDs are released we'll no longer offer a discount bundle for these new workouts, so act now! | Pre – Order |