Before I asked Cathe for help in January of this year, I was diagnosed with Gastroesophageal reflux disease (GERD). With those who have this disease you know how devastating this can be on simply living.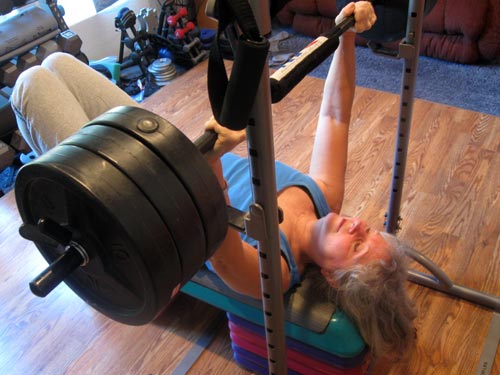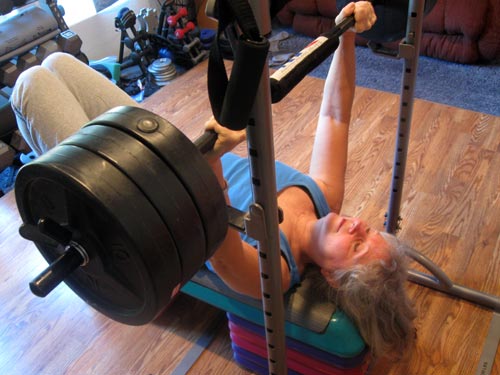 The doctors tried to help me with drugs, but with every drug they prescribed me, the effect was worse on my life. Once I even had to go to the Emergency Room because of the drug they gave me.
I needed some motivation to help me with diet (my diet certainly wasn't helping) and exercise, because I was suffering (in pain) so badly. I was at a very low point and truly didn't know what else to do to relieve my symptoms like; nausea, pinching, sour and burning sensations in my stomach. I was not a healthy person even though I wanted to be so badly.
I asked myself what I wanted to do now? It had to be something I always wanted to do. I came up with wanting to have a body of a body builder like Kelly Nelson (she was 72 when she was competing as a body builder) who was a huge inspiration for me. I know what you are saying, at age 61 she is thinking way beyond her dreams.
Certainly I hadn't a clue on how to do something like this, even though I knew it was possible, so I asked Cathe. With her very busy schedule she was able to help me in two ways that the doctors couldn't help. She prescribed me a 9 month rotation and because I needed to lose weight too she also said tweaking the Paleo Diet helped her. Not that she needed to lose weight, but that it's a diet that would help me reach my goals in wanting to gain strength.
Went on the Paleo diet and my life changed right before my eyes. In just a matter of a few days mind you, I had no more symptoms of GERD. I still have GERD and on occasion some of those sensations comes back to haunt me, but only as a gentle reminder that the particular food I ate is not good for me.
I started out with the STS program, which I thought would be sufficient enough to use the 3 1/2 program. Started in January of this year and used very low weight. I'm Remembering how hard it was to use 9#'s for one arm rows, 8#'s for triceps, 25#'s for deadlifts, 3 #'s for bench presses, just to mention a few. During this rotation my strength gains became remarkable! I now use 30#'s for one arm rows, 12#'s for triceps, 50#'s for deadlifts and 60#'s for bench presses.
In only a little over 3 short months, my strength gains have doubled and in some exercises even more! That is so impressive to me. I am continuing with my rotation and I'm on my way in having my dream come true. Cathe's STS program gave me all the motivation I could ever ask for to continue with my dream. The adventures of a body builders body coming true right before my eyes, being true to myself and of course most of all to be healthy and fit.
I want to thank Cathe for giving my life back. I certainly didn't know where it was heading and was frightened that I may not have made it through. What a bright future ahead of me and one I'm gladly a part of. An adventure that will be pain free, fit, healthy and happy.