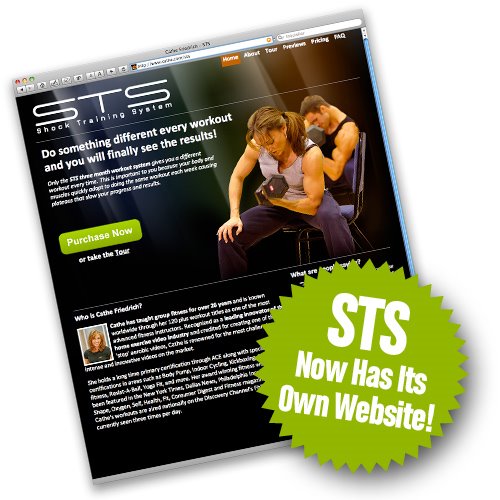 Our new STS information and promotional pages are now up at https://www.cathe.com/sts . If you haven't already purchased STS, or want to tell your friends or associates where to go to order or learn more about STS, this is where you want to start or send you friends.
The STS information pages are part of our www.cathe.com site and features 6 main sections that should answer most of your questions about STS, including:
1. Intro page
2. About
3. Tour
4. Previews
5. Pricing
6. FAQ
If you would like to learn more or are considering purchasing STS this new website should help you to understand and answer most of questions concerning this exciting new workout series by Cathe.